Dit is een multi-threaded CPU-mijnwerker, fork of Nicehash's Nheqminer.
De pakketversie 0.4a is gebruikt in de tutorials op onze website.
Nheqminer Download
Als u ervoor kiest om het pakketbestand op de officiële website te downloaden, volgt u de onderstaande instructies:
Toegang tot de externe externe link van NHEqminer.
Klik op de knop Kloon of Downloaden en selecteer de optie ZIP downloaden.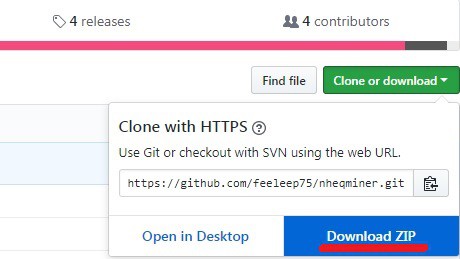 Plaats alstublieft uw vragen als commentaar.