This is a multi-threaded CPU miner, fork of Nicehash's Nheqminer.
The package version 0.4a was used in the tutorials provided on our website.
Nheqminer Download
If you choose to download the Package file on the official website, follow the instructions below:
Access the NHEqminer external link lsited.
Click on the Clone or Download button and select the Download ZIP option.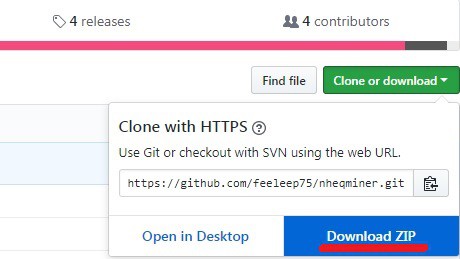 Please, post your questions as a comment.