Paper.dash.org is an Open Source project that offers a Client-Side JavaScript Dash Wallet Generator.
The Client-site word means that, for security reasons, all process related to the paper wallet creation is done on your computer and no data is sent through the internet while you are creating your Dash wallet.
The package version 3.1.0 was used in the tutorials provided on our website.
Paper.Dash.Org
If you choose to download the Package file on the official website, follow the instructions below:
Access the Releases area.
Download the latest version of its package.
Do not use Internet Explorer.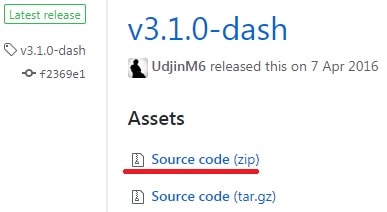 Please, post your questions as a comment on the YouTube video linked above.