This is a multi-threaded CPU miner, fork of LucasJones' cpuminer-multi.
The package version 1.0.1 was used in the tutorials provided on our website.
CPUMiner-Multi Download
If you choose to download the Package file on the official website, follow the instructions below:
Access the Releases area.
Download the latest version of its package.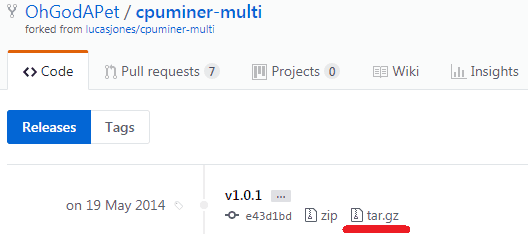 Please, post your questions as a comment.