Souhaitez-vous apprendre à installer les outils de script HP ilO Cmdlets sous Windows ? Dans ce didacticiel, nous allons vous montrer comment télécharger et installer le logiciel nommé Outils de script pour Windows PowerShell (x64) : applets de commande iLO.
Copyright © 2018-2021 by Techexpert.tips.
All rights reserved. No part of this publication may be reproduced, distributed, or transmitted in any form or by any means without the prior written permission of the publisher.
Liste des équipements
Ici, vous pouvez trouver la liste des équipements utilisés pour créer ce tutoriel.
Ce lien affichera également la liste logicielle utilisée pour créer ce tutoriel.
HP iLO Tutoriel connexe:
Sur cette page, nous offrons un accès rapide à une liste de tutoriels liés à HP iLO.
Didacticiel - Utilitaire de configuration HP Lights-Out sous Windows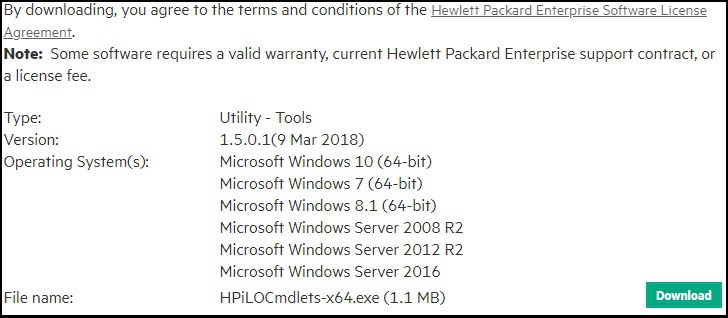 Extrayez le package HP dans le dossier C:\HPiLOCmdlets.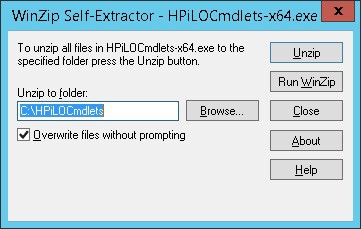 Accédez au dossier C:\HPiLOCmdlets.
Démarrez l'installation des outils de script HP ilO Cmdlets.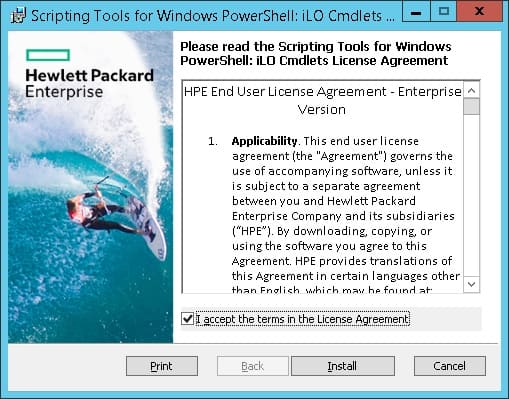 Acceptez la licence et cliquez sur le bouton Installer.
Une fois l'installation terminé, ouvrez une invite de commandes Powershell.
Utilisez la commande suivante pour répertorier les modules HP PowerShell installés.
Répertoriez toutes les commandes powershell disponibles sur le module HPiLOCmdlets.
Utilisez la commande powershell suivante pour mettre à jour les modules powershell HP iLo.
Le dossier C:\HPiLOCmdlets\Samples contient des scripts montrant comment utiliser les commandes Powershell.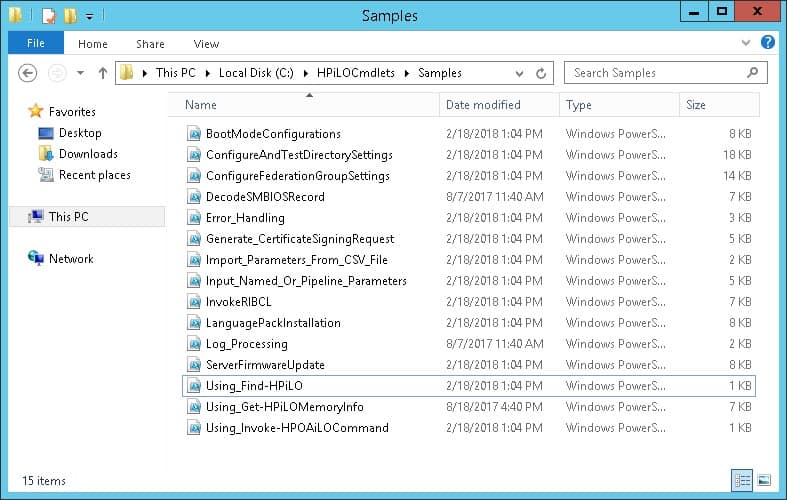 félicitations! Vous pouvez maintenant utiliser Powershell pour configurer les interfaces HP iLo.