Vill du lära dig hur du installerar HP ilO Cmdlets Skriptverktyg på Windows? I den här guiden, vi kommer att visa dig hur du hämtar och installerar programvaran som heter Skriptverktyg för Windows PowerShell (x64): iLO cmdlets.
Copyright © 2018-2021 by Techexpert.tips.
All rights reserved. No part of this publication may be reproduced, distributed, or transmitted in any form or by any means without the prior written permission of the publisher.
Utrustning lista
Här kan du hitta listan över utrustning som används för att skapa denna tutorial.
Denna länk kommer också att visa programvaran lista som används för att skapa denna tutorial.
HP iLO Relaterade Handledning:
På den här sidan erbjuder vi snabb tillgång till en lista över självstudiekurser relaterade till HP iLO.
Självstudiekurs – KONFIGURATIONSverktyget för HP-lampor-out på Windows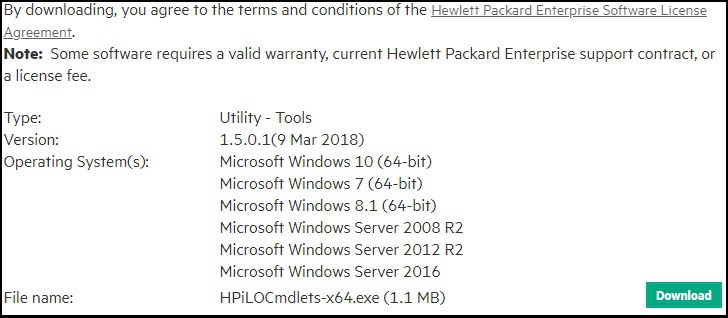 Extrahera HP-paketet inuti mappen C:\HPiLOCmdlets.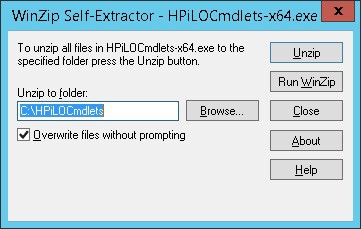 Kom åt mappen C:\HPiLOCmdlets.
Starta installationen av HP ilO Cmdlets Skriptverktyg.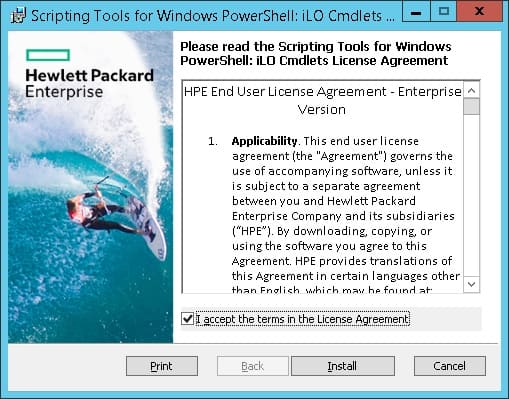 Acceptera licensen och klicka på knappen Installera.
Öppna en Powershell-kommandotolk efter avslutad installation.
Använd följande kommando för att lista de HP-powershellmoduler som är installerade.
Lista alla powershell-kommandon som finns på HPiLOCmdlets-modulen.
Använd följande powershell-kommando för att uppdatera HP iLo powershell-modulerna.
Mappen C:\HPiLOCmdlets\Samples har några skript som visar hur du använder Powershell-kommandona.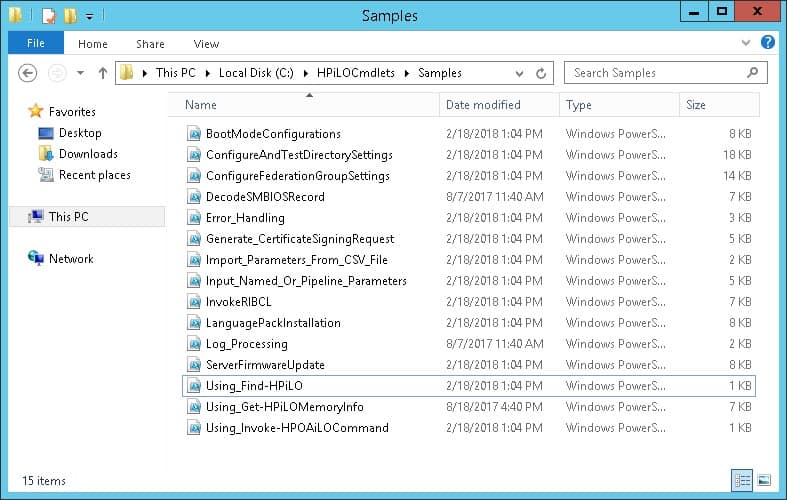 Grattis! Du har nu möjlighet att använda Powershell för att konfigurera HP iLo-gränssnitt.