Would you like to learn how to restart iLO interface of an HP server without needing to restart the server itself? In this tutorial, we are going to show you how to restart iLO remotely on an HP  server.
This tutorial will show you how to restart ONLY the HP iLO interface.
Keep in mind that you HP server running the Operating system will stay ON while the iLO Interface restart.
Copyright © 2018-2021 by Techexpert.tips.
All rights reserved. No part of this publication may be reproduced, distributed, or transmitted in any form or by any means without the prior written permission of the publisher.
Equipment list
Here you can find the list of equipment used to create this tutorial.
This link will also show the software list used to create this tutorial.
HP iLO Related Tutorial:
On this page, we offer quick access to a list of tutorials related to HP iLO.
Tutorial HP ILO - Restart the interface
Open a browser software, enter the IP address of your iLO interface and access the administrative web interface.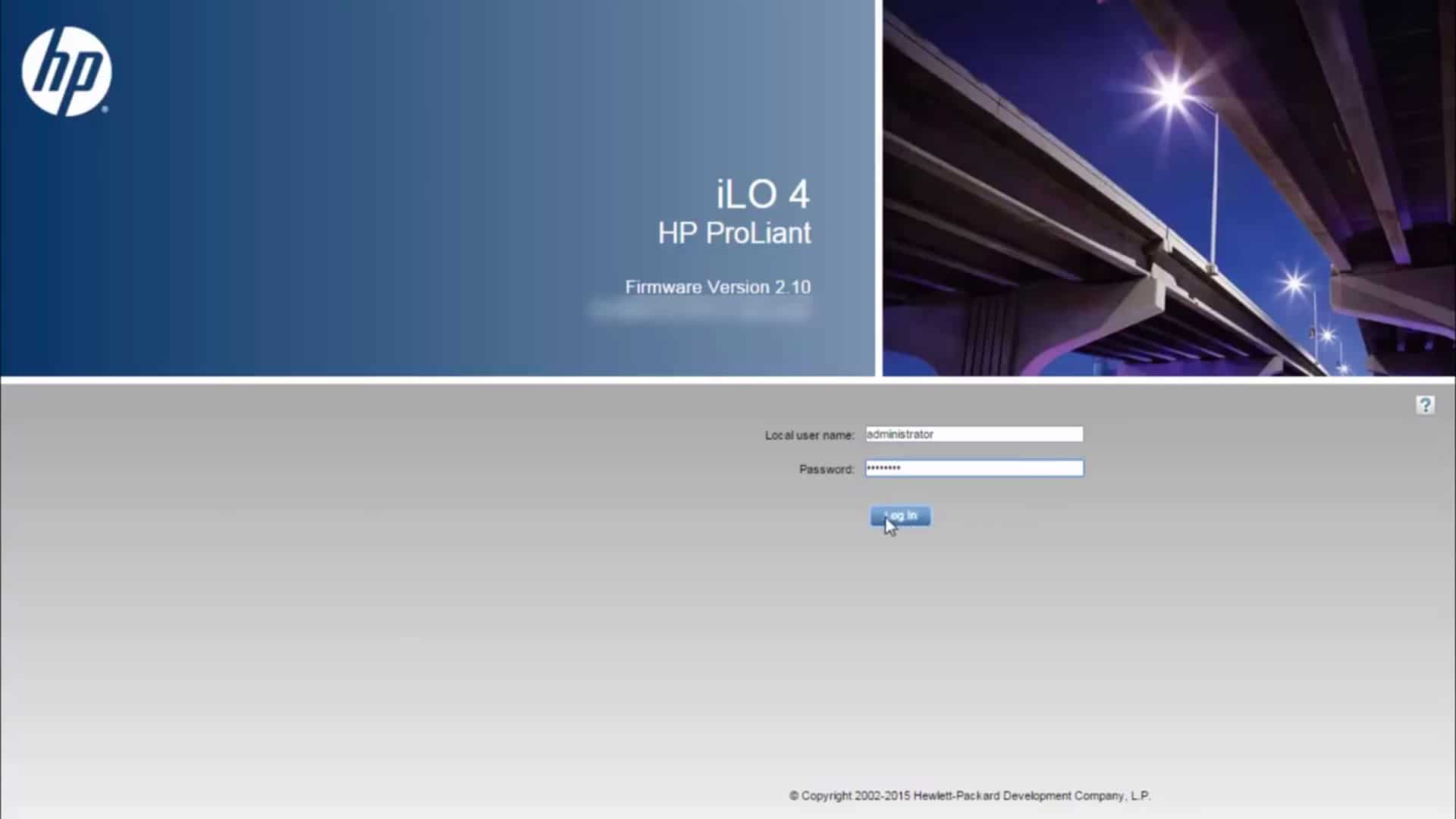 On the prompt screen, enter the administrative login information.
Factory default access information:
• Username: Administrator
• Password: Available on the information label of your server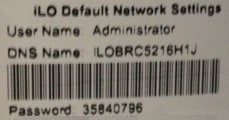 After a successful login, the administrative menu will be displayed.
Access the iLO Information menu and select the Diagnostics option.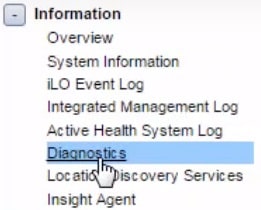 On the Diagnostics screen, click on the Reset button to restart your iLO interface.
This will not restart the HP server, only the iLO interface.

Wait a couple of minutes for the HP iLO interface to come back on.