Would you like to learn how to set date and time using the Vmware ESXi NTP feature? In this tutorial, we are going to show you how to configure date and time using NTP on a Vmware ESXi server.
This tutorial was tested on Vmware ESXi 6.5
This tutorial was tested on Vmware ESXi 6.7
VMware ESXi Related Tutorial:
On this page, we offer quick access to a list of tutorials related to Vmware Esxi.
Tutorial - Vmware NTP Configuration
First, you need to access the Vmware web interface.
Open a browser software, enter the IP address of your Vmware ESXi server and access web interface.

On the prompt screen, enter the administrative login information.
After a successful login, the Vmware dashboard will be displayed.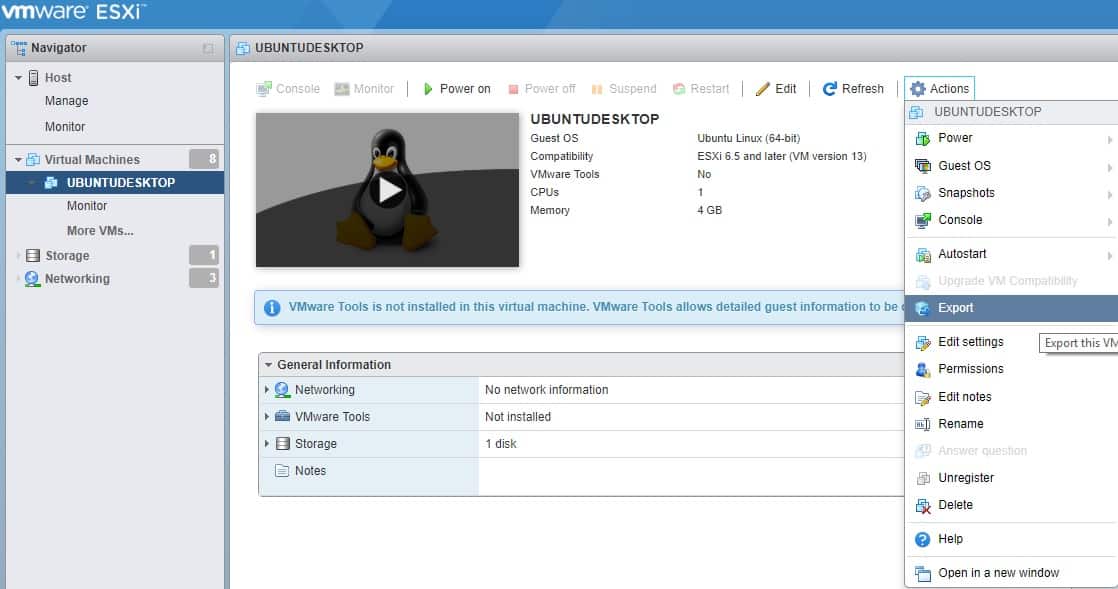 On the Vmware Dashboard, Access the Manage Menu.
Access the System tab and select the Time and Date option.
Click on the Edit settings option.

On the new screen, enter the NTP configuration desired.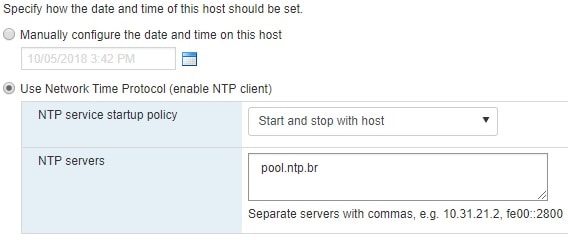 In our example, the Vmware will receive the Date and time from NTP server: POOL.NTP.BR
In our example, the Vmware will start the NTP service during boot time.
Now, we need to start the NTP service.
Click on the Actions button.
Select the NTP service menu.
Click on the Start option.
The NTP will start immediately.

Congratulations! You successfully finished the Vmware ESXi NTP configuration.